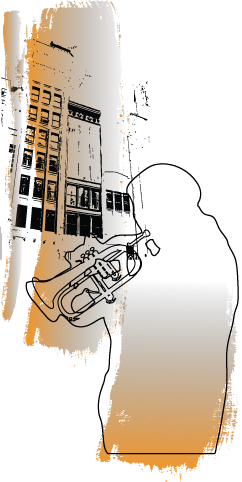 Reviews
Dave Nelson "Missing // Jazz With Meaning
"
PAZ, MUSICA Y AMOR solar Latin club team says:
To Alma de Cuba
maestro Dave Nelson
"JAZZ WITH MEANING"

fue elegido como el album de la semana desde Cali, Colombia y para el mundo entero en SOLAR LATIN CLUB por DJ EL Chino.

http://solarlatinclub.blogspot.com/2011/10/dave-nelson.html

Maestro Lugo, nosotros estamos especializados en dar a conocer la musica de los artistas independiente alrededor del mundo por medio de Solar Latin Cub International Online Independent Promotion. en caso de que este interesado por favor dejenos saber para enviarle la informacion en el proximo correo
New York Promoter Jim Eigo says:
The album is outstanding Dave. The concept is very compelling. All the musicians are fantastic and of course Javon is one of the masters. I'd be delighted to represent this to the music press for you.
New York Jazz pianist Jon Davis (has played with Jaco Pastorius) after hearing our new release said:
"Hey Dave....finally had some real time to check out the cd...I think it sounds really great....very impressed with how much music we got down in such a short time...I think you can be very proud of this accomplishment.....glad to be a part of it....stay in touch....thanks...Jd
C.B.C. jazz show host Katie Malloch said:
"Your new cd sounds great, Dave." She also played, "Let the Children Dance," from this c.d. on her show recently.
Dave Nelson "32nd Street"
Jon Davis, Grand Piano. Joe Fitzgerald, Standup Bass, Marcello Pellitteri, Drums, Joel Frahm, Tenor Saxophone, Dave Nelson, Trumpet and Vocals.
CD Review: By George W. Harris - jazzweekly.com
The subtitle of this independently released disc states "Easy Listening Jazz"-don't let that dissuade you from this band that includes Joel Frahm/ts, Jon Davis/p, Joe Fitagerald/b, Marcello Pellitteri/dr and the leader on trumpet and vocals. This is not "easy listening" in the Kenny G sense, but more in the last-set-take-it-easy kind of easy listening. His singing on the standard "We'll Be Together Again" and his own "The Lady Doesn't Lie" is closing time cabaret, while his trumpet has that tentative Kenny Dorham/Blue Mitchell feel. Frahm's tenor is tapioca thick, and uses it superbly on "Have You Met Miss Jones?" and Nelson's "20th Century Blues." The rest of the band flows like a spring stream, with everyone glistening behind Nelson's horn on "My Favorite Things." No complaints about this no frills
---
*NEW!

- Dave Nelson - MISSING //

LISTEN LIVE


FEATURED On PURE JAZZ RADIO


---
Let a Musician Tune Your Piano!
Dave Nelson has been tuning, regulating and repairing pianos since 1980.
You can call him and book an appointment in Saskatoon and Area at:

306-652-1441
---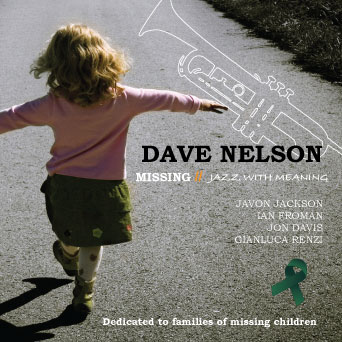 Dave Nelson - MISSING // Jazz With Meaning!
Dave's newest cd, just finished in New York with some of the city's finest jazz musicians! Proceeds from every sale help support finding missing children through Child Find Saskatchewan.